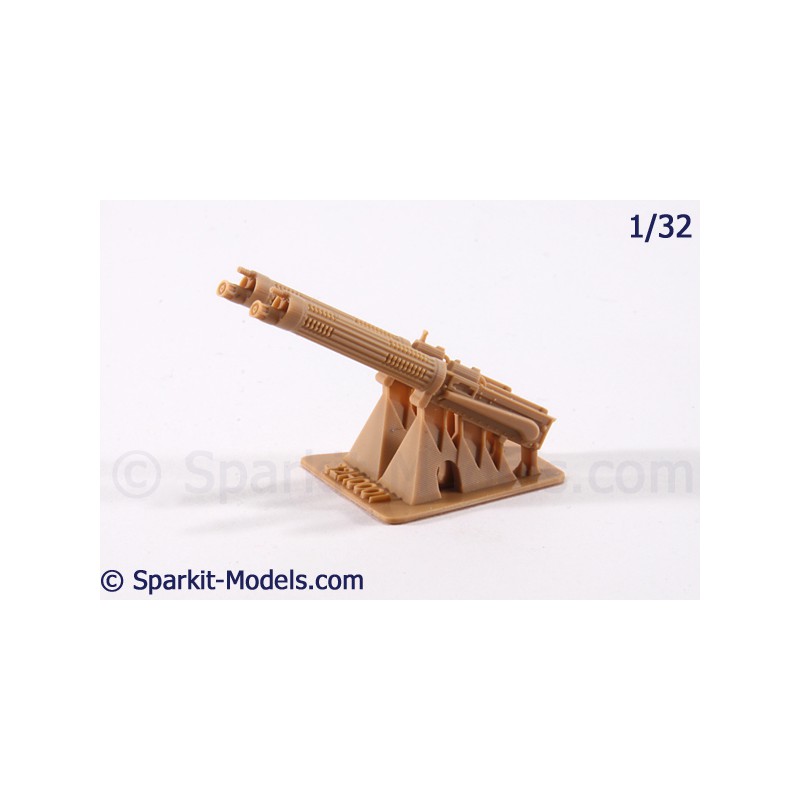  
Vickers Machine Gun for Aircraft (2.Pcs) - 1/32
The Vickers machine gun for aircraft equipped many aircraft during WWII and between wars era. Because this weapon was often mounted on the outside of the aircraft, this set will help you to enhance the level of detail of your model.
Parts for assembly and painting
Recommanded kit: None
The Vickers machine gun for aircraft is an air-cooled version of the water-cooled version used by ground forces. Thanks to its sturdiness and its firepower, many aircraft were equipped with this weapon during WWII and between wars era. Among these, they were mounted on the Sopwith Camel, the Spad XIII, the Hanriot H.D1/2 as well as on the early versions of the Gloster Gladiator. The aircraft version can be distinguished by the openings on the front face of the gun sleeve that let the gun cooling air get in and the outlets visible on the sleeve outter surface.
This set offers an accurate scale reproduction of the Vickers machine gun for aircraft. Characteristic details of the aircraft version like the inlets and outlets on gun sleeve or the cranking mechanism have been represented. This item includes 2 pieces that can be mounted on any kit. As it was not designed for a specific kit, some adjustment may be necessary to fit properly.
Data sheet
Product Type

Resin parts to assemble and to paint

Scale

1/32

Number of Parts

2

Timeframe

Between Wars
WWI

Content

Instructions
Resin Parts

Secured payment, SSL transaction with credit cards, Paypal and bank transfers.

Order packing and shipping within 3 business days following payment.

14 days goods return policy. (See GTCS).